The award-winning BIN-SENSE® was designed with you in mind. Whether your grain bins are steps from your front door, or thousands of miles away, BIN-SENSE® keeps you connected to your grain storage. The easy-to-use monitoring system keeps costs low and yields high.
Secure your harvest with award winning BIN-SENSE technology.
WIRELESS CONNECTIVITY BETWEEN YOU AND YOUR FARM – WHEREVER YOU ARE.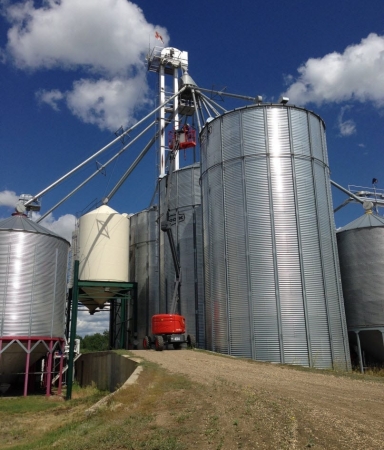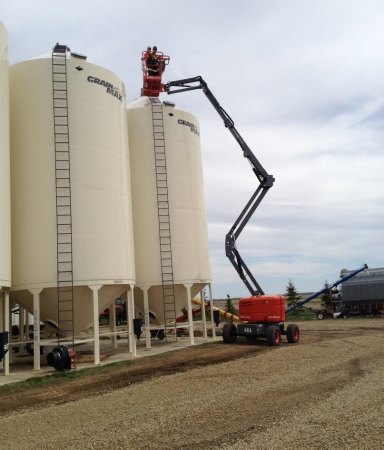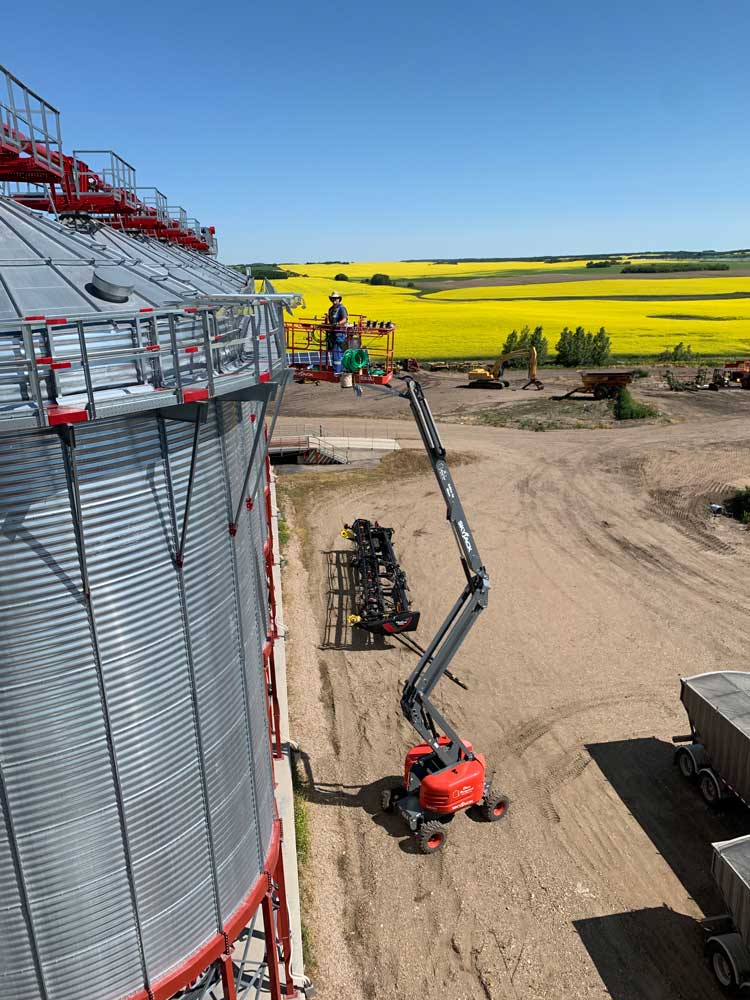 By far, the largest part of our business is the installation and service of BinSense  wireless monitoring systems.
We have 2 crews that travel all over Western Canada from Fort St. John to Winnipeg to service over 500 yards every year. Our crews are self-contained and self sufficient, each travelling with a motorhome that pulls a toy-hauler style trailer, and a semi carrying a 65′ manlift; this allows our crews to travel on the road comfortably for 2 weeks at a time, and provide service all across the prairies.
Our services are called for on all sizes of yards, from the smallest remote bin yard, to large Richardson Pioneer and Parrish & Heimbecker commercial terminals. Our dedicated team provides monitoring and coverage to give you peace of mind and protection of your commodities once they go in the bins, to ensure you have the optimal storing environment.
We supply and install temperature and moisture cables manufactured by Calian Agriculture, who also manufacture the BinSense system.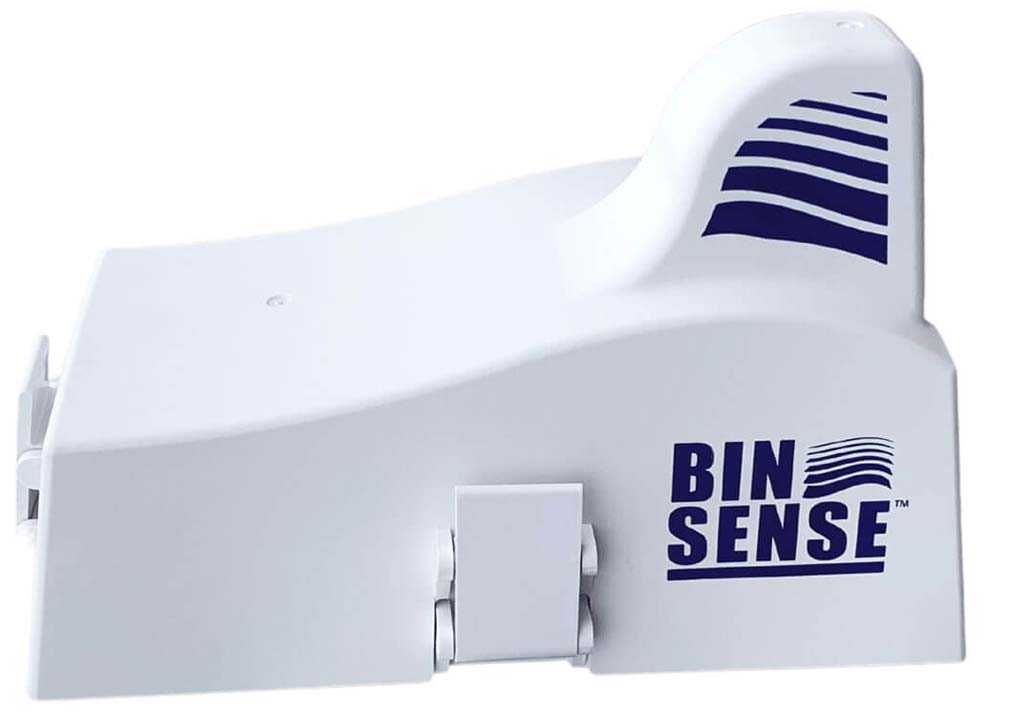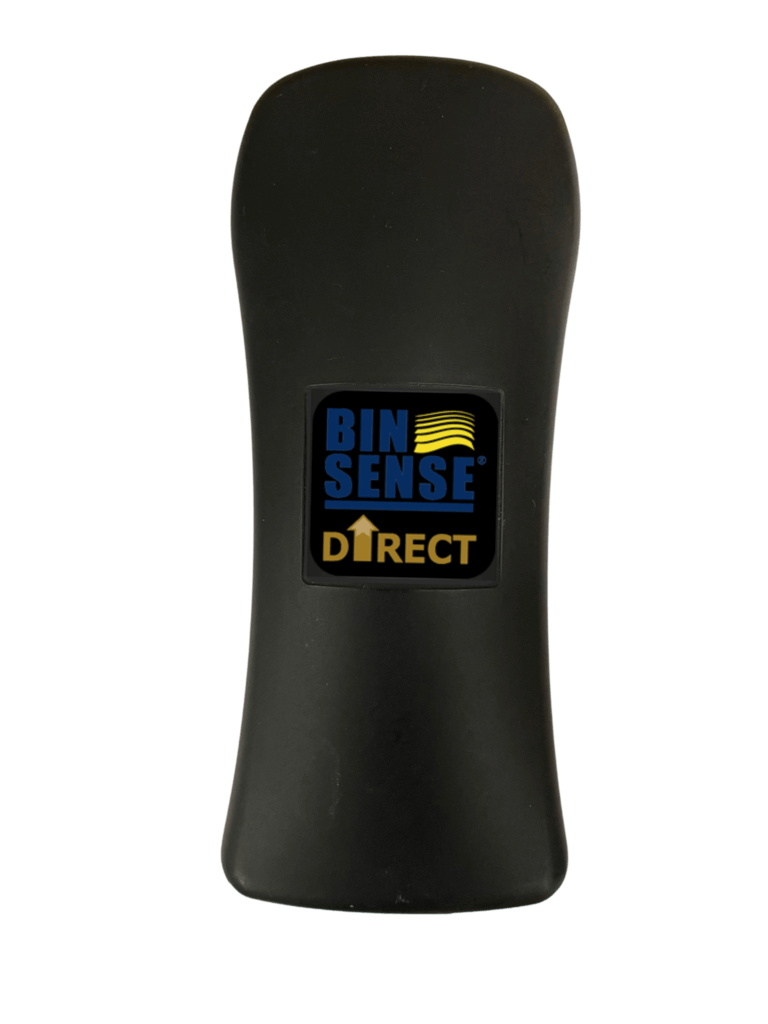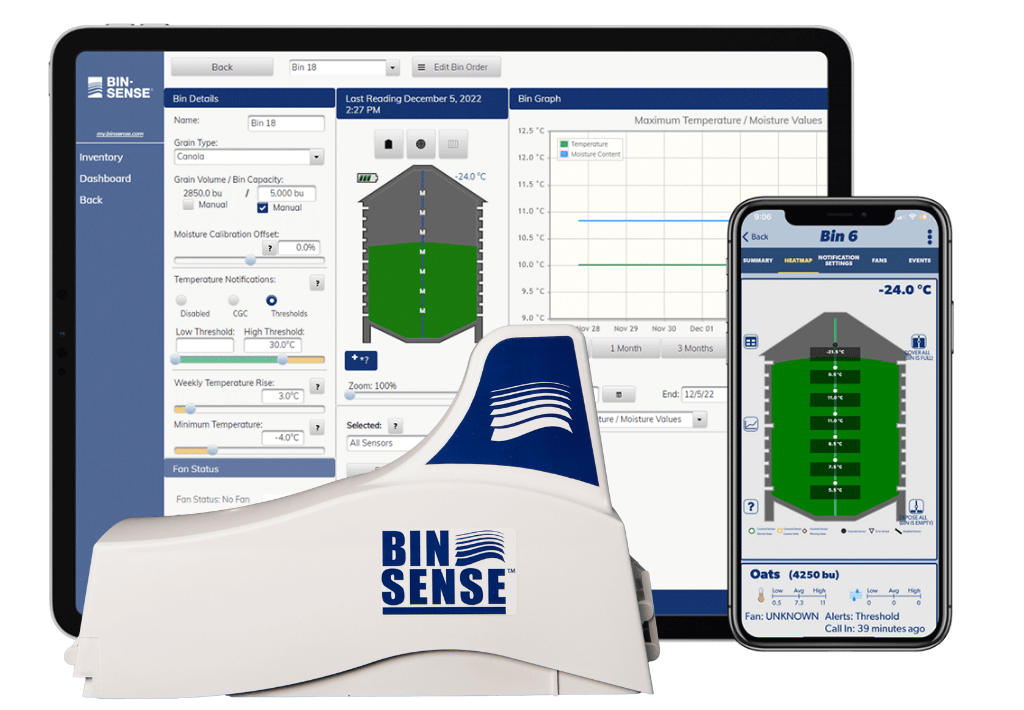 ALL THE OPTIONS – BIN-SENSE
Solar & battery powered. No power requirement!
Temperature and/or moisture sensing
Compatible with most existing cables
Control fans remotely from website or BIN-SENSE app
Alerts & Notifications sent directly to any mobile phone
Apple (iOS) and Google (Android) compatible
Designed for a variety of storage containers including flat bottom, hopper bottom, and elevators
Also provides Bin Level
No Software, No Contracts