With the rising rate of crime in rural areas and high fuel prices, customers have taken to using FuelLock to protect their gasoline and diesel. The system is an electrical  interlock that goes between the power source and fuel pump, and will only allow use of the pump once a valid PIN is put in.
Prevent fuel theft and save money with fuel locks for your vehicles and equipment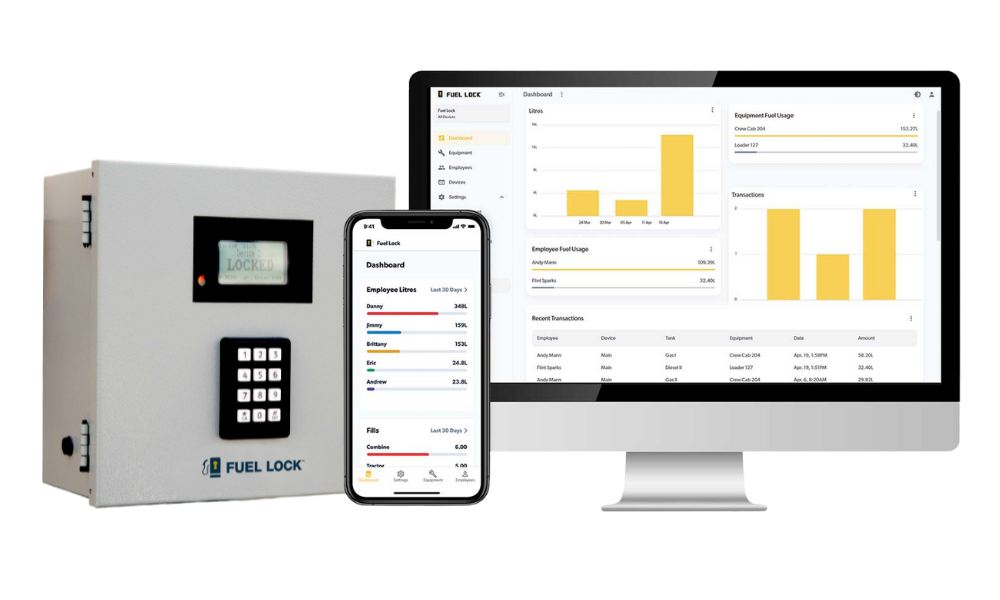 The Fuel Lock Personal Model allows for 1 PIN. The Business Model allows for up to 800 users, as well as a cellular modem that notifies you via the FuelLock app when someone is dispensing fuel, and can accept a pulsar input to track how much fuel was dispensed as well. Both models have 2 relay circuits in them, allowing you a variety of lock-out protection set-ups.
We have passed on the sales of the Fuel Lock system to Go Tech Ag Solutions in Kitscoty, who works closely with Foremost Bins, who manufacture fuel tanks. We still provide support and  materials to Go Tech and any customers requiring assistance.